Pattern Traders
Improve your day trading with our exclusive package that includes education, indicators, chart patterns and more! From crypto to stocks, to forex, we've got you covered. Want to take our indicators for a spin? We offer a free trial to get started.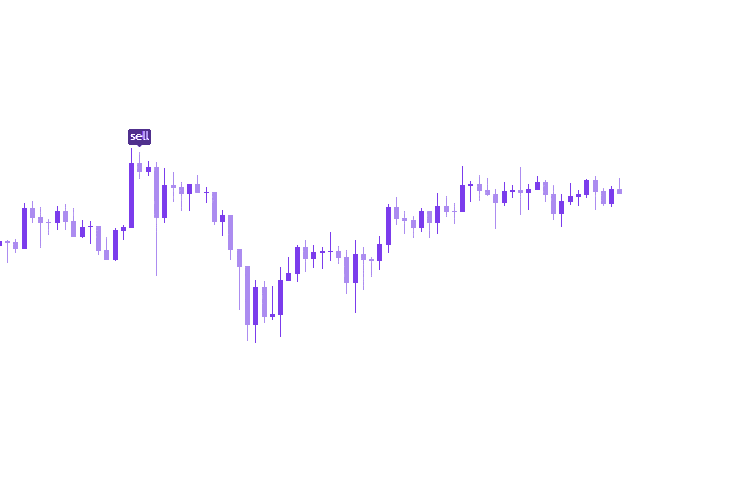 PT Buy Sell Indicator
A technical buy & sell alert system derived from trend exhaustion. Having an edge in a choppy market is most important when the asset is ranging. The indicator works very well on all the main timeframes & really shines in a ranging environment. It's widely used across all markets and assets.
Powerful Indicators
Having an edge in the markets using our library of indicators will boost your confidence levels. The library was put together precisely to be your all in one advanced trading system. Some of the features to our trading system consists of top/bottom formation, seeing where liquidity rests & if liquidity was grabbed, trend continuation vs trend change and most importantly exhaustion on each timeframe.
Our Community
The PT Family consists of 1500+ members that are all like-minded individuals who share trading charts and ideas. We spend most of the day on voice live trading. We have a hard cap on your member's group to keep it tight-knit. Our admins spend the day answering questions, posting videos, and sharing educational content.
Standard
Payment Term
Every 1 month
Access to 8 Indicators
New Indicators & Updates
Access Public Discord
Access Private Discord
Educational Content
Premium
Payment Term
Every 3 months
Access to 8 Indicators
New Indicators & Updates
Access Public Discord
Access Private Discord
Educational Content
Deluxe
Payment Term
Every 6 months
Access to 8 Indicators
New Indicators & Updates
Access Public Discord
Access Private Discord
Educational Content
"The tools and indicators they have created are invaluable when trying to identify the pain points for leverage traders which are ideal entries and exits for scalping and swing setups. These indicators have become part of my liquidity arsenal and add conviction to my setups.  Highly recommend if you are looking to build a system or compliment an existing one."
"Anyone who is serious about their trading  must consider Pattern Traders. The indicators are very innovative and useful even to someone like myself who has traded for many years. The PT community is a great place to hang out with friendly people coming from all levels of experience, helping each other out to learn more and make money together."
"They are developing so many amazing tools that have not only given me the edge on entries/exits but also the timings of trades from a larger, cycle perspective. The biggest bonus is that I've joined a great community of like minded individuals that love a bit of banter too. Pretty sure I'm going to be here for a while!"
"The hard part about trading assets is systematically ignoring your emotions and following a game plan.  Pattern Traders provides the tools and education, through day-by-day moves, to allow yourself to be successful with consistency. The set of indicators are a tremendous added value to my tool belt, giving me a huge edge across markets, including high volatile assets like Crypto."